Gabrielle Guetta, PA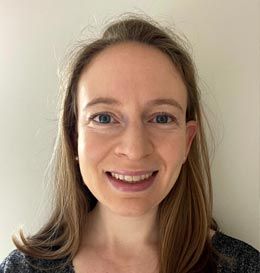 Gabrielle Guetta, PA, graduated from Colgate University with a bachelor's degree in molecular biology and education. After college, she spent time living and working in Manhattan. She then moved to Boston to attend Boston University School of Medicine's Physician Assistant Program and worked as part of Brigham & Women's Hospital's surgical access team. Gabrielle joined Andover Surgical Associates in January 2023 in an inpatient-based role, where she cares for patients during their stay at Lawrence General Hospital. She sees consults in the Emergency Department, manages patients on the floors and assists surgeons in the operating room.
In her spare time, Gabrielle likes to be outdoors running, hiking, biking, camping and cross country skiing. She also enjoys traveling, cooking and trying new restaurants in and around the Boston area.